In the year 2000, Father Mitchell Pacwa, S.J. established Ignatius Productions, a Catholic media production apostolate, under the Society of Jesus, whose mission is to teach people the scriptures, educate Catholics about their Faith, and promote unity and understanding within the Mystical Body of Christ.
Father Pacwa received his B.A. in Philosophy and Theology from the University of Detroit, summa cum laude. He was ordained a Catholic priest in 1976 with the Society of Jesus and then continued his studies and then received his Master of Divinity and S.T.B. from the Jesuit School of Theology of Loyola University, magna cum laude. At Vanderbilt University, he received his Master of Arts as well as his Ph.D. in Old Testament.
Father Pacwa has a working knowledge of twelve languages, including Arabic. He has a unique understanding of the peoples and cultures of the Middle East and is respected for his knowledge of Islam and the Qur'an. Father Pacwa also has the privilege of being bi-ritual, which means he also celebrates the Maronite Mass of the Eastern Catholic Church.
He is best known for his appearances on the Eternal Word Television Network (EWTN), where he currently hosts two television programs – "Scripture and Tradition" and "EWTN LIVE" and as a weekly host of EWTN Radio "OPEN LINE" program. Father Pacwa is a best-selling Catholic author and has written numerous books on a variety of topics about the Scripture and our Catholic Faith to continue to teach us and generations to come.
We regret that we cannot forward emails along to Fr. Pacwa or make any of his contact information public. It's an unfortunate consequence of his high profile and heavy workload. If you have a general theological question, we don't want to leave it unanswered. We invite you to visit newadvent.org or the Catholic Q & A section of ewtn.com for a searchable index on all matters of our Catholic Faith. Between those two sites, you should find the answer you're looking for. New Advent is an Online Catholic Encyclopedia, while EWTN's site features answers to commonly asked questions by the faithful. And if you don't find the answer you're looking for, you can post your question and one of their theologians will answer it. You might also try catholicity.org. Their search feature is particularly thorough.
---
---
Introduction to Father Mitch Pacwa's "Legacy of Faith" Initiative
To leave a Legacy means to bequest, give an inheritance, or endowment. That is the singular driving motivation for Father Mitch Pacwa's fervent desire to reach out and speak to groups of young Catholic adults. Father Pacwa's vision is to create a "Legacy of Faith" for the next generation of Catholics who strive to grow and mature in their faith and become the future leaders of our Church.
As you may know, many young adults in the US are leaving, not only the Catholic Church but religion altogether. This has made the need to connect with young adults an urgent necessity. In 2016, Pew Research Center reports that over "52% of all Catholics have left the faith. A minority (4 in 10) of them returned, but most have not." They also report that "nearly 80 percent of cradle Catholics are no longer practicing Catholics by the age of 23".
Father Pacwa ardently believes that personally reaching out to young adults in an intimate setting where he can connect and answer questions is the most effective way to reach across generational gaps. He reminds us all that through our Baptism we are called to be sharers of the Church's mission which is to continue the works of Jesus Christ and to make His name known and loved.
Father Pacwa offers you this opportunity to join him in his new "Legacy of Faith" Initiative. Before you complete your Event Request Form, please find a local young adult group and list their contact information on the form where indicated. Examples of such youth groups (size 40-100) would be Theology on Tap, Cardinal Newman Society, Catholic University and College Students, and Young Catholic Professionals.
Father's event management group, "Kings Servants LLC", will contact them to arrange an event with the young Catholics on the same weekend as he speaks at your event.
Note: If your event includes a breakout for young adults, note that on the event form. Then one of Father's talks should be arranged to address that group during your event.
Thank you and bless you for aiding Father Pacwa, S.J. in this passionate cause.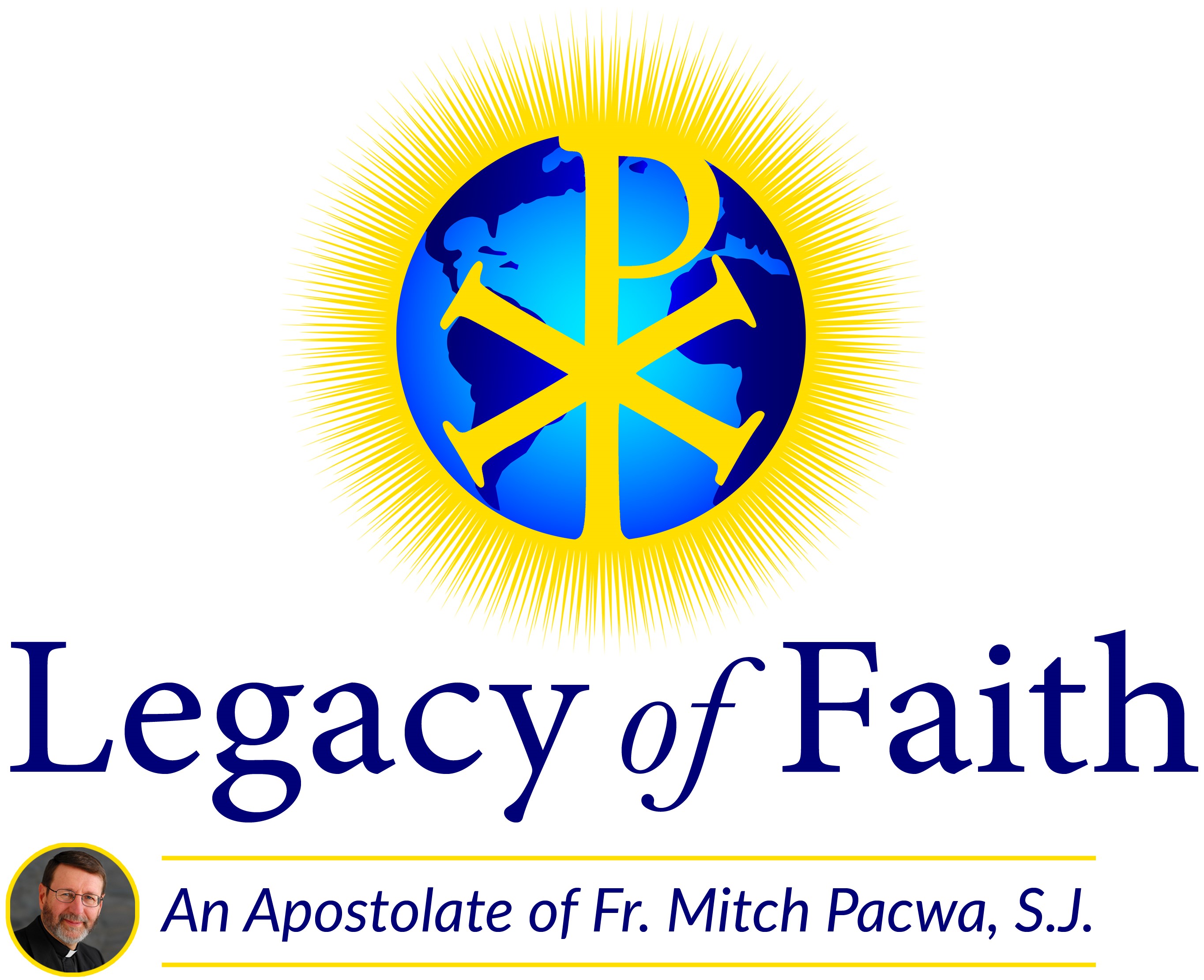 ---