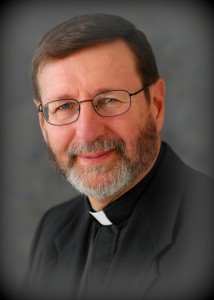 Late in life, I have started hunting, but I have come to love it tremendously. I keep learning more about it, and I keep learning from it. We hope that you will not only learn from this site but contribute to it as well. God bless you and may St. Hubert pray for you.
Fr. Mitch Pacwa, S.J.
---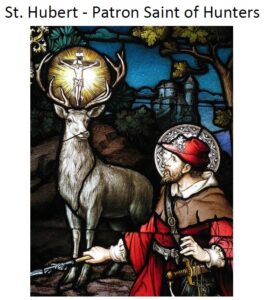 An important aspect of our Catholic faith is the integration of every aspect of life into our relationship with God. For that reason, we have patron saints for every occupation and circumstance. Even beer makers have patrons, such as St. Nicholas. Another surprise for many people is that hunters have a patron saint – St. Hubert of Liege.
Since Father Pacwa has developed a love of hunting and feels called to educate people about Saint Hubert's life better, seek his intercession, particularly for hunters, and to help various Catholic hunters get to know and support each other, Kings Servants, LLC wanted to help him spread that message.
---
Prayers for Hunters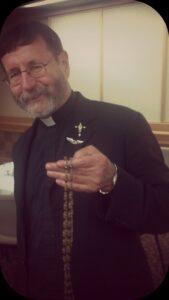 Many of you know that I love to hunt, an avocation that I started only in 2005. My first day in the field was very successful and I became hooked on hunting. Over the years I have learned more about the skills of the hunt, including how to use a bow and arrows, the cleaning of the harvested animals and the preparation of the meat, and the importance of hunting for the management of the herds of animals. I have a tremendous amount to learn yet, and I hope to do so during whatever years I have left. Certainly, part of the attraction of hunting is the time in the woods, learning to pay attention to animals in their own environment, a careful type of attentiveness I had not experienced either in zoos or during walks in the woods. Another part of the attraction is the quiet time in which I can pray much. Most of my prayer time is in a chapel before our Lord Jesus Christ in the Blessed Sacrament, and I hope to keep that as the primary support of my prayer life. However, the days I spend in a deer blind are very important times for prayer. After a week of vacation I am refreshed and ready to get back to my busy schedule for the rest of the year.
---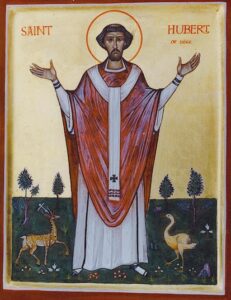 Saint Hubert Bio
by Fr. Mitch Pacwa, S.J.
A Blessing for Hunters
by Father Kenneth Hummel
Feast Day Novena
by Fr. Mitch Pacwa, S.J.
---
Jerky For Troops
You may be surprised to know that jerky is one of the most requested items by troops serving away from home. Our mission is to serve those who serve us by providing quality Texas deer jerky to our Troops. We want to give our Troops a little taste of home and a small luxury they would not normally get while serving.
Wright Sandbaggers
We are a green manufacturer of high-quality rifle support sandbags right here in beautiful Colorado. We run by 100% solar water heating and passive solar manufacturing space heating. We hope to have 100% solar electric power within one or two years. Each bag is MADE IN THE U.S.A.
The Callaghan Ranch
The Callaghan Ranch, located in the south Texas brush country, is home to many types of wildlife, including whitetail deer, turkey, javelina, feral hogs, dove, quail, bobcats, and mountain lions. A wide variety of game is harvested by hunters each year. The Ranch is under a strict wildlife management program and consistently harvests some of the biggest whitetail bucks in south Texas. The Ranch welcomes both rifle and bow hunters.