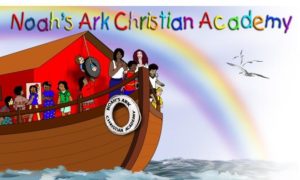 MISSION STATEMENT
The mission of Noah's Ark Christian Academy is to provide a positive and nurturing environment in which to enhance the development of each child. It is our commitment to combine physical, ethical, and spiritual development with high education in order to provide a solid foundation from which children can achieve their ultimate potential.
Linda's sister was a successful restaurant owner for many years but answered a different call in 2007 when she retired to open and operate this daycare; her passion is and has always been ministering, mentoring, and developing children and young adults.
In March of 2010, another chapter is added to Kings Servants, LLC  when Linda begins to work with her sister in marketing, then comptroller and registration director for her daycare. Another ministry helped through modern technology.
For most of their adult lives, they have lived 1,000 miles apart, and like so many of our families struggled to stay in contact with Linda in Ohio and her sister in Georgia. These days they are able to not only talk 'girl talk' but are able to serve His children in a special way.